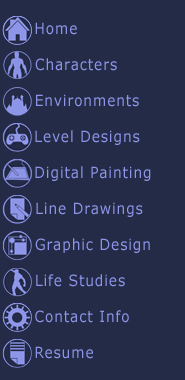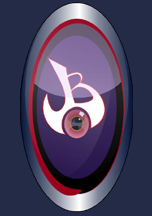 All web design and images are created by myself. Please do not use any of these images with out my consent. For more info please e-mail me...
3D Sculpting - Sky Blazer: Click the thumbnails to see larger images.
This is going to be a re-imagining of the character from an old school game called Sky Blazer. I started with a base mesh in 3ds max and then imported it into zbursh where I sculpted the muscles and body. I then began building the armor and outfit building base peices in Max and importing and sculpting additional details once in zbrush again.

3D characters